DUE TO COVID_19 THIS PROGRAM IS SUSPENDED FOR THE 2020 FALL TERM
Language Maintenance Tutorials at the LRC
Each semester, the Language Resource Center offers non-credit language tutorials designed to provide students who have prior knowledge of a given language the opportunity to maintain and advance their skills in that language.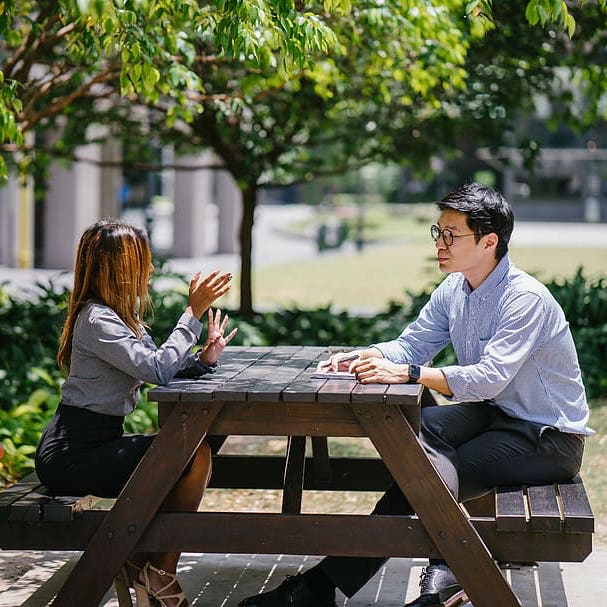 General Information about the LMT Tutorials
The Language Maintenance Tutorial program is meant for Columbia graduate students who have some knowledge in a given language, and who would like to improve their knowledge in a not-for-credit, private tutorial setting. The program connects you to a qualified, vetted tutor who is also a Columbia graduate student, who has experience in language teaching and who has a high level of proficiency in the target language. Throughout the course of the semester, you will meet with your tutor for 10 sessions of 90 minutes once a week, at an hour and location agreed upon by you and your tutor. There is no set content for the tutorials; every tutor is responsible for adapting their lesson plans to each student's needs. The primary focus of most tutorials is spoken communication.
It is up to you and your tutor to decide where and when you want to meet each week. Most partners choose places on or near campus—any quiet and convenient location will do.
Am I eligible to take a Language Maintenance Tutorial?
The LMT program is open to Columbia graduate students only. Both part-time and full-time Columbia graduate students are able to take an LMT.
In order to take an LMT, you must have had 4 semesters of college-level instruction in the language previously.
You must apply at the beginning of the fall or spring semester. There are no off-sequence offerings for the LMT, nor is it available during the summer.
Please note that taking an LMT does not count toward any language requirements at Columbia. It is not possible to start learning a language through the LMT, and you do not receive a grade or credit for taking it. The program is meant for students who wish to maintain and further develop pre-existing knowledge of a language for academic and professional purposes.
How do I apply?
To apply, come to the Language Resource Center (directions), complete the application, and pay a non-refundable application fee of $30.
Once you're officially registered, the LMT coordinator will be notified, and will begin looking for your tutor. Be aware that when you submit your application, you are not necessarily guaranteed a tutor.
When we do locate a tutor for you, you will receive notification by email, and be asked to return to the LRC to pay the remaining balance for your tutorial, which is $650.
Please note: if we cannot find a tutor, it is not possible to refund the $30 registration fee.
Once all fees have been paid, you're ready to begin. You will receive an email from the coordinator which will contain your tutor's contact information. It is your responsibility to contact your tutor, as well as establish a time and place that suits both of you.
To review:
Fill out the application in person at the LRC (directions).  Pay the non-refundable $30 application fee.
Wait for the LMT coordinator's email informing you that we have found you a tutor.
Come back to the LRC to pay the tutorial fee of $650.
Wait for the LMT coordinator's email containing your tutor's contact information.
Start.
Scholarships
Middle East Institute (MEI) Subsidy
Amount: $350
This subsidy is available to any LMT student of Arabic, Farsi, Hebrew, or Turkish. To apply for this subsidy, please indicate your interest in the registration form when you come to the LRC to register. These subsidies are awarded on a first-come, first-served basis, at a limited number.
Any questions about this subsidy should be directed to Astrid Benedek (amb49@columbia.edu), the Associate Director of the Middle East Institute.
South Asian Institute (SAI) Subsidy
Amount: $400
This subsidy is available to any qualifying student of a language spoken in South Asia, including (but not limited to) Hindi/Urdu, Punjabi, Bengali, Tamil, Marathi, Malayalam, Kannada, Telugu, Nepali, Sinhalese, Assamese, and Burmese. This subsidy is awarded on a first-come-first-served basis.
To apply for this subsidy, please send an email expressing your interest to Bill Carrick (wac2112@columbia.edu), Assistant Director of the South Asian Institute. Please also copy the LMT coordinator on this message: columbialmt@gmail.com.
Expectations for LMT Students
LMT students have several expectations and responsibilities:
1. You must be a Columbia graduate student, and you must have had 2 semesters of college-level in the language previously.
2. Meet for 10 sessions of 90 minutes over the course of the semester, once per week.
3. Before your first meeting, think through what you would like to cover with your tutor. It is essential that you discuss in detail what you expect from your meetings. If you're unsatisfied at any time with the direction of your classes, let you tutor know right away.
4. With your tutor, establish a meeting time and location that works for both of you. If the time turns out to not work well, please let you tutor know as soon as possible so that you can find a new time.
5. During meetings, maintain the use of the target language, and work on fulfilling the goals that you and your tutor agreed on at the beginning of your meetings.
6. Try not to miss any meetings. If you must miss, please reschedule as quickly as possible, so that your sessions to not extend beyond the last day of class.
7. Your 10 sessions should be completed by the last day of class. Your tutor is not expected to meet with you during study days or the final exam time.
8. If you have additional questions, please contact the LMT Coordinator at columbialmt@gmail.com.