Language Learning and Teaching with Urban and Linguistic Landscapes

October 14th to 15th, 2016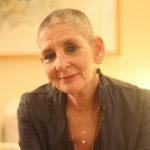 Elana Shohamy
Elana Shohamy is a professor of Language Education at the School of Education, Tel Aviv University where she researches topics of multilingualism within the contexts of critical framework, language rights and co-existence.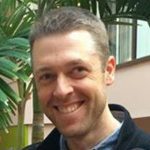 David Malinowski
David Malinowski is an Assistant Professor of Linguistics and Language Development at San José State University. David researches the role of "place" across online and community-based sites of language learning and teaching.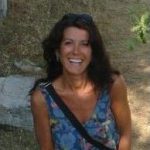 Elsa Amanatidou
Senior Lecturer in Classics, Director of Modern Greek Studies, Brown University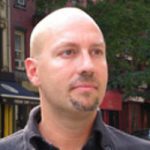 Alberto Medina
Professor of Latin American and Iberian Cultures, Columbia University
Stephane Charitos
Director, Language Resource Center, Columbia University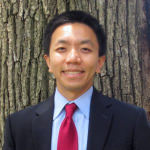 Van C. Tran
Van C. Tran is an immigration scholar and urban sociologist at the CUNY Graduate Center who studies the integration of immigrants and their children, ethnic and racial categories, diversity and intergroup relations, neighborhood gentrification, and urban poverty and social inequality. His research employs a multidisciplinary, multimethod approach to the dual study of immigrant and urban life, with a focus on how immigration has transformed local communities across the country.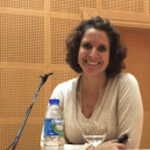 Reyes Llopis-García
Reyes Llopis-García holds a PhD with Honors in Applied Linguistics to Teaching Spanish as a Foreign Language from the Universidad Nebrija in Madrid, Spain. Her major areas of research are Second Language Acquisition and Cognitive Linguistics, and she also works with the application of Educational Technology and Social Media in the foreign language classroom, mainly through Email Tandem exchanges and Twitter.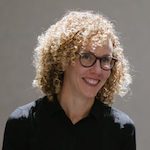 Michelle McSweeney
Michelle A. McSweeney is an Associate Research Scholar in the Center for Spatial Research at Columbia University where she focuses on language in urban society. She recently finished her PhD in Linguistics at the CUNY Graduate Center where she investigated the language of text messaging among bilingual young adults and developed the Bilingual Youth Texts Corpus, incorporating computational and sociolinguistic approaches.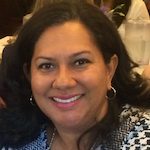 María Eugenia Lozano
Professor María Eugenia Lozano is a Lecturer in the Department of Spanish and Latin American Cultures at Barnard College. Her research interests include second language acquisition, language maintenance among immigrants, and the use of Web 2.0 technologies for language teaching. At Barnard she teaches beginner and intermediate Spanish courses as well as advances Language through Content Classes.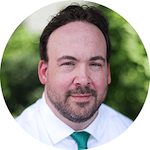 Paul Stengel
Paul Stengel is a Senior Learning Designer at Columbia's Center for Teaching and Learning. He works with faculty across all schools at Columbia with a focus on those in the Social Sciences and Teachers College. Paul partners with faculty on course design and specializes in helping faculty make the most of recent research in the Learning Sciences. He has presented at conferences on his work with faculty around using technology to enhance inquiry-based learning, project-based learning, and active learning. Paul is especially proud of his faculty partnerships, including his work on the Education Leader Development Experience (ELDEx) case platform and the LEADERSProject web repository. He also manages the strategic vision for EdBlogs, the campus WordPress blog platform with a focus on blogs for teaching and learning.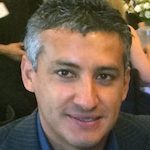 Juan Pablo Jiménez-Caicedo
Juan Pablo Jiménez Caicedo is a lecturer in the Department of Latin American and Iberian Cultures at Columbia University where he teaches elementary and intermediate courses, as well as an advanced language course on Popular Music and Afro-Caribbean and Afro-Latin American cultural history in New York City. His research interests include second language acquisition and academic literacy development, sociocultural theories of learning, Systemic Functional Linguistics and the professional development of language educators.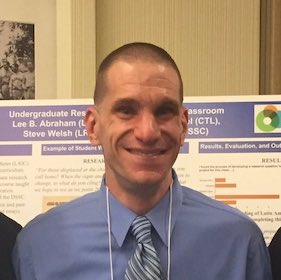 Lee B. Abraham
Lee B. Abraham (Ph.D in Educational Linguistics, University of New Mexico) serves as Director of the Spanish Language Program at Columbia university.
He has taught undergraduate- and graduate-level courses in Spanish language and linguistics, applied linguistics, foreign language teaching methods, and instructional technology at Penn State-Abington, Temple University, and Villanova University. He also served as a Language Program Coordinator at Villanova and Temple.
Lee also served on the Modern Language Association's Executive Committee / Forum of the Division of Applied Linguistics.
Friday, October 14
Room 417 International Affairs Building
5:00 – 5:15 pm
Opening Remarks
5:15 – 6:30pm
Linguistic Landscape and the Language Classroom:
Opportunities for Critical Engagement with Society, Technology, and Place Elana Shohamy (Tel Aviv University) in conversation with David Malinowski (Yale University); Audience question and answer
6:30 – 8:00pm
Reception – 15th Floor International Affairs Building
Saturday, October 15
Columbia Language Resource Center
| | |
| --- | --- |
| 9:00 – 10:00am | Registration and Breakfast |
| 10:00 – 11:30am | Project Examples and Hands-on Session |
| 11:30 – 12:00pm | Guided Walking Tour Preparation |
| 12:00 – 1:00pm | Lunch |
| 1:00 – 3:30pm | Guided Walking Tours |
| 3:30 – 4:00pm | Break (on your own) |
| 4:00 – 5:00pm | Walking Tour Discussion & Summary |
| 5:00pm | Closing remarks |
Consortium for Language Teaching and Learning
Columbia University Department of Latin American and Iberian Cultures
Barnard Department of Spanish and Latin American Cultures
Columbia University Language Resource Center
Columbia Department of Slavic Languages
Columbia Department of French and Romance Philology
Columbia Department of Germanic Languages
Columbia Department of Middle Eastern, South Asian, and African Studies
Columbia East Central European Center
Columbia Department of Italian
Columbia Institute of Latin American Studies
Columbia Institute for Social and Economic Research and Policy
Center for the Study of Ethnicity and Race at Columbia University