Conversation Practice Opportunities
This page lists conversation practice opportunities for many of the languages offered at Columbia for the Fall 2023 semester. These include weekly conversation hours, meetings, and similar events for informal speaking practice. Please email lrc@columbia.edu if you have any questions or would like to add an event to this list. All languages are up to date unless otherwise noted.
Note: The following conversation hours are currently being updated for the Fall 2023 semester. If dates are missing or incorrect, please check back soon for the updated list. Thank you!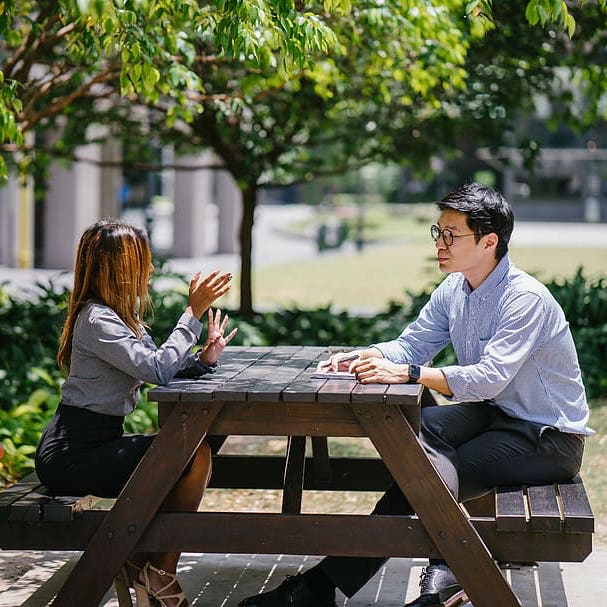 Language

Event Name



Format
Time and Location
Arabic
Arabic Circle
In person

Tuesdays 6:10-7:30pm @ 208 Knox Hall (606 W 122nd St)

*Dates in process of updating

Armenian
Armenian Conversation Hour
In person

Suspended until further notice

Email ck2444@columbia.edu for more info

*Dates in process of updating

Bosnian-Croatian-Serbian
BCS Conversation Hour
In person

Fridays 12-1pm @ Joe Coffee next to Pulitzer Hall (2950 Broadway Pulitzer Hall)

Email js5963@columbia.edufor more info

Catalan
Cafè Català
In person

Wednesdays 4:30-5:30pm @ Casa Hispánica (612 W 116th St)

Email eu2130@columbia.edu for more info

*Dates in process of updating

Czech
Czech and Slovak Conversation Hour
In person

Alternate Wednesdays, 5:30-7:00 PM @ Café Amrita, 301 W 110th Street (between Manhattan Ave and Frederick Douglass Circle)

Feb 22
Mar 8, 22
Apr 5

Email cwh4@columbia.edu for more info

*Dates in process of updating

Dutch
Koffieuurtje
In person

Following Dates @ Deutsches Haus (420 W 116th St):

Feb 16 – Movie Night! (6-7pm)
Mar 23 (5-6pm)
Apr 26 (7-8pm)

*Dates in process of updating

French
Café Conversation
In person. More info here.

Elementary: Fridays 4-5pm @ Buell Hall (2nd floor)

Intermediate & Advanced: Tuesdays 5-6pm @ Buell Hall (2nd floor)

Email eam2314@columbia.edu for more info

German
Kaffeestunde
–
Mittags Konversation & Malen

In person.

Kaffeestunde: More info here.
–
Mittags Konversation & Malen: More info here.

Kaffeestunde:

Mondays 5:45-6:45pm @ Deutsches Haus (420 W 116th St)
Sep 18
Oct 2, 16, & 30
Nov 13, 27
Dec 11
–
Mittags Konversation & Malen:

11am-12pm @ Deutsches Haus (420 W 116th St)
Sep 12
Oct 10
Nov 21

Korean
Korean Chat Club
In person
Following Fridays 3:00-4:00 pm @ Uris 608
Sep 22
Oct 13
Nov 10
Dec 1
Indonesian
Indonesian Language Table
In person. More info here.
Fridays 3-4pm @ 352A International Affairs Bldg (Language Resource Center)
Italian
Caffè e conversazione
In person

Suspended until further notice

*Dates in process of updating

Persian
Persian Circle
In person

Beginning week of 2/6:

Tuesdays 1-2pm @ 207 Knox Hall (606 W 122nd St)

*Dates in process of updating

Portuguese
Bate-papo (Café e Conversação)
In person.

More info here

.
Wednesdays 5:30-6:30pm @ Casa Hispánica (612 W 116th St)
Russian
Russian Tea Gathering
(чаепитие)
In person. More info here.

Thursdays 5-6pm @ 713 Hamilton Hall

Email tm3100@columbia.edu for more info

*Dates in process of updating

Spanish
Café y Conversación
In person

Thursdays 4–5pm @ Casa Hispánica (612 W 116th St)

Call (212) 854-4187 for more info

*Dates in process of updating

Vietnamese
Vietnamese Language Chat Table with VSA
In person. More info here.

Fridays 12-1pm @ 700 Uris
Sep 29
Oct 20
Nov 17
Dec 81

Email cn2496@columbia.edu for more info

Yiddish
Kave Sho
In person.

More info here

.

6:30-7:30pm @ Deutsches Haus (420 W 116th St)

Tue, Oct 3
Wed, Nov 1
Tue, Dec 5