Conversation Practice Opportunities
This page lists conversation practice opportunities for many of the languages offered at Columbia. These include weekly conversation hours, meetings, and similar events for informal speaking practice. Please send an email to lrc@columbia.edu if you have any questions or would like to add an event to this list.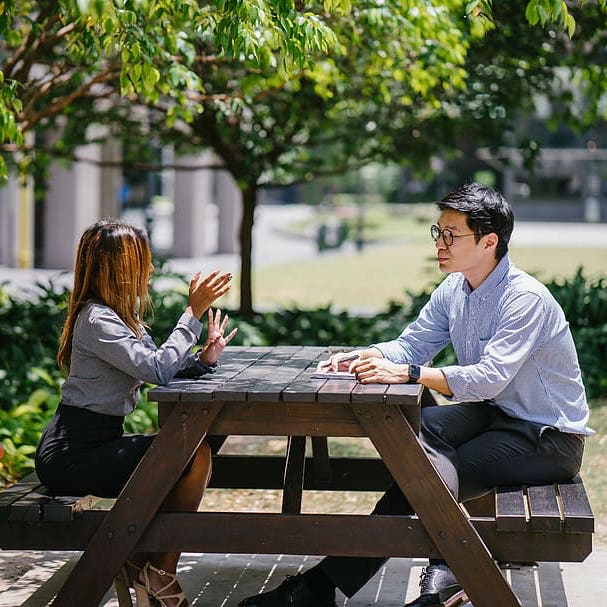 Language

Event Name



Format
Time and Location
Arabic
The Arabic Circle
In person
Wednesdays 6:10-7:30pm, 207 Knox Hall
Bosnian-Croatian-Serbian
BCS Conversation Hour
In person
Fridays 2:00-3:00pm, 352C International Affairs Bldg.
Email em3627@columbia.edu for more info
Czech
Czech and Slovak Conversation Hour
In person
Friday, October 22 from 4:30 to 6:00 pm at Amity Hall (982 Amsterdam Ave)

Tentatively every other week alternating between Fridays at 4:30 and Thursdays at 8:00 pm

Email cwh4@columbia.edu for more info.

French
Café Conversation
Elementary Level: Virtual
Intermediate & Advanced: In person

Elementary

:

Tuesdays from 4:00 to 5:00 p.m

Intermediate & Advanced: Tuesdays 5:00pm-6:00pm at Buell Hall, Second Floor

German
Kaffeestunde
In person

Mondays at 5.30pm:




Dec 13




Jan 24




Feb 7, Feb 21




Mar 7, Mar 21




Apr 4, Apr 18




May 2




@ Deutsches Haus

420 W 116th St.
Indonesian
Indonesian Language Table
In person. More info here.
Fridays 2-3pm, Room 352A International Affairs Building
Italian
Caffè e conversazione
In person and virtual
Mondays 12pm-1pm (outside of Hamilton Hall) and Tuesdays 5.30pm-6.30pm on Zoom.
Persian
Persian Circle
In person
Fridays 12-1pm, Knox Hall 207
Portuguese
Bate-papo
Virtual
Tuesdays, 7-8pm on Zoom
Email

jn2385@columbia.edu

for more info.
Spanish
Café y Conversación
Virtual (via Google Meet)

Thursdays 4:00 pm – 5:00 pm; online, beginning on Thursday, September 23, 2021.

Somali
Somali Circle
In Person
Fridays at 4pm in Earl Hall
Schiff Room (1st Floor)
Yiddish
Kave Sho
In person

Nov 3 and Dec 1 at

6-7pm




at German House 420 W 116th St.