Projects developed during Fall 2020 and Spring 2021 Semesters
Listen and Learn: Using Academic Podcasting to Support Foreign Language Learning

 
by Zhongqi Shi
The goal of this project is to create a Podcast series for Advanced Business Chinese, a new Chinese language course to be launched in the fall 2020. The purpose of the podcast series will be to provide a useful study aid and create an enriched language exposure for students enrolled in this course. Students will subscribe to the Podcast called Columbia's Business Chinese (tentative) created by the researcher. Audio supplementary materials in various forms will be sent to students' cellphones on a weekly basis. At the end of the semester, students will be surveyed and interviewed to elicit their opinions about the usefulness of podcasting for their language study. The project is expected to improve students' motivation toward language learning, engagement, and class performance.
[ podcast ]  [ project presentation ]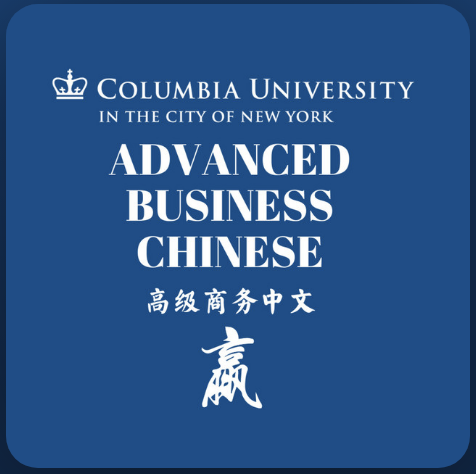 The Columbia Corpus of Spanish Conversations: Ten New Clips
by Guadalupe Ruiz Fajardo
This project has the intention to expand an on-going initiative: The Columbia Corpus of Spanish Conversations. This is an open website containing a repertoire of video recordings of natural conversations among Spanish speakers with transcriptions and classroom activities to teach interactional competence. Interactional competence is the ability to use linguistics resources to communicate in different real-life situations (Kramsch 1986, Psathas 1990, Oksaar 1999, Hall 1995, He & Young 1998, Young 2008).
The proposed expansion will include ten new clips of Afro-American (Dominican, Puerto Rican, and Cuban), and indigenous speakers (Mexican and Peruvian). Two graduate students will be hired to do transcripts and design activities, exercises, and tasks to make the clips available for students and instructors. The students will be selected according to their familiarity with the supra-varieties of Spanish: one with the Caribbean (the Dominican Republic, Puerto Rico and Cuba), other with the Highlands one (México and Peru). This expansion intends to include people of different ethnicities, and non-peninsular dialects of Spanish as input providers for the language classroom.
The call for inclusive teaching has so far not been addressed by the publishing houses of the textbooks of Spanish. It is certainly rare to find in the pedagogic materials and textbooks including Afro-Caribbean and Indigenous speakers. This way this project will balance this absence and do a part in addressing that call for inclusive teaching.
[ online corpus ]  [ project presentation ]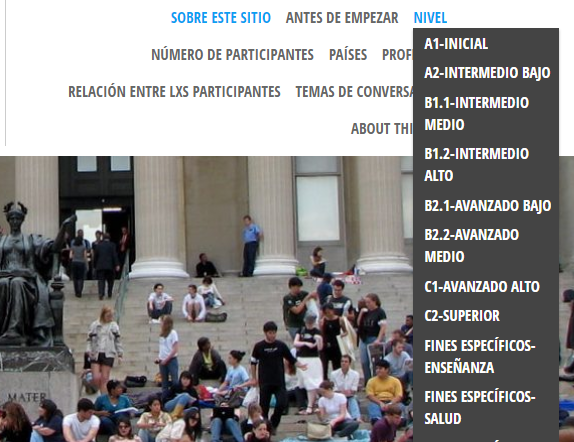 Elementary Bosnian/Croatian/Serbian Online Workbook
by Aleksandar Boskovic
The proposed project is a continuation of the work generously supported by the LRC exploratory grant for Spring 2018, and implementation grants in the two consecutive years. Thanks to this funding, we are currently finishing a new digital textbook for Elementary Bosnian/Croatian/Serbian that resolved many of the issues related to the SCI language instruction model. The learning companion that laid the groundwork for the textbook has been used in Columbia's SCI classrooms for the past two years with great success. Through its focus on interactive in-classroom activities, it helped improve our students' writing, speaking, and listening skills across the three language standards. We are looking forward to launching the new digital textbook in Fall 2020: it is a better streamlined, more efficiently structured version of the learning companion, and is completely independent of all non-original materials we previously relied on.
For 2020/2021, we are proposing to create an interactive workbook that will accompany the digital textbook, as well as to create a website that would host both. Together, the textbook and the workbook would present a comprehensive resource for teaching a full academic year course of Elementary Bosnian/Croatian/Serbian, featuring ample material for communication-heavy in-class work alongside automatically checked convergent exercises and other written homework assignments, study guides, flashcards, interactive presentations, and remotely administered chapter quizzes. Most importantly, integrating our materials into an interactive online environment would make it available to learners beyond Columbia, on the terms of a Creative Commons copyright license.
[ project presentation ]  [ website ]